About Us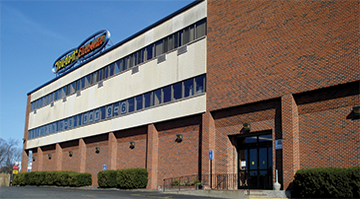 WHY BUY FROM US?
At "You Do it" Electronics Center we are a long established electronics specialty firm serving the industry since 1949. We have many products on display throughout two huge showrooms jam packed with the latest in name brand audio, video and electronic accessories like nowhere else! Our buying power gives you better prices without sacrificing quality. You'll get professional service from our knowledgeable staff. Our company has served millions of satisfied customers! Whether you are a dealer, government agency, state, city town, school or consumer...

Stop looking! America's most complete electronics store is right here!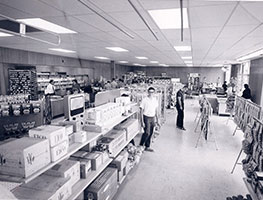 1949

It was a Very good Year, it was the Year we were Born

The President was Harry S. Truman RCA Introduced the 45RPM Record Popular Songs included "Diamonds are a girls best friend" & "Rudolph the Red- Nosed Reindeer" Academy Award Movie was "All King's Men"

Prices:

-Quart of milk: $0.21

-Loaf of Bread: $0.14

-Postage Stamp $0.03

-New Car $2,200.00

-Minimum Wage $0.40 per hour

-A good Television Set $400.00, 10" or 12" Black & White

1951

Expanded our space in our Boston location.

1958

Became a major distributor of self-service tube testers, radio & TV tubes, batteries and electronic parts covering eastern Massachusetts.

1962

Realizing the need for a full line electronics distributor who could serve the public and industry, we made the decision to search for a new larger location.

1964

After a two year search an empty lot was found on Route 128 in Needham MA, our present location and construction of a one story building began.

1965

Grand opening of "You-do-it" Electronics Center we occupied 70% of the building. From 1967 to 1976 we expanded our space and eventually occupied the entire building .

1974

A very gratifying year for us....October marked a milestone of 25 years of continuous operation in the Electronics Business.

1977

Began another major expansion by adding two additional floors while remaining open our regular store hours during the entire complicated construction period.

1978

After 14 months of construction, "You-do-it" Electronics® Center opens the new expanded 30,000-square foot area consisting of 2 modern sales floors, company offices and warehouse facilities.

1985

Our First 672 page industrial full line printed catalog with over 200 vendors.

1993

Became one of the first businesses of our kind to become fully automated with a computerized, barcoded, point of sale system.

1999

Time to celebrate our first 50 years into the new millennium, and begin our next 50 years serving consumer, retailer, government, cities and towns, institutions and all types of industry.

2004

September 2004 We began a major year long 55th Anniversary Promotion.

2009

Celebrating our 60th Year anniversary all year long with special sales and events.

2010

2012

Introduced presence on social media websites including Facebook, Twitter, Youtube, and Foursquare to utilize special promotions with up to date information on current events.